Primeval Dog Gelatinate 2kg
| | |
| --- | --- |
| Article number: | 9937 |
| Delivery time: | 1-2 days |
Description
Primeval Gelatinate is made to alleviate joint problems in dogs. There are several ways that can lead a dog to experience joint problems.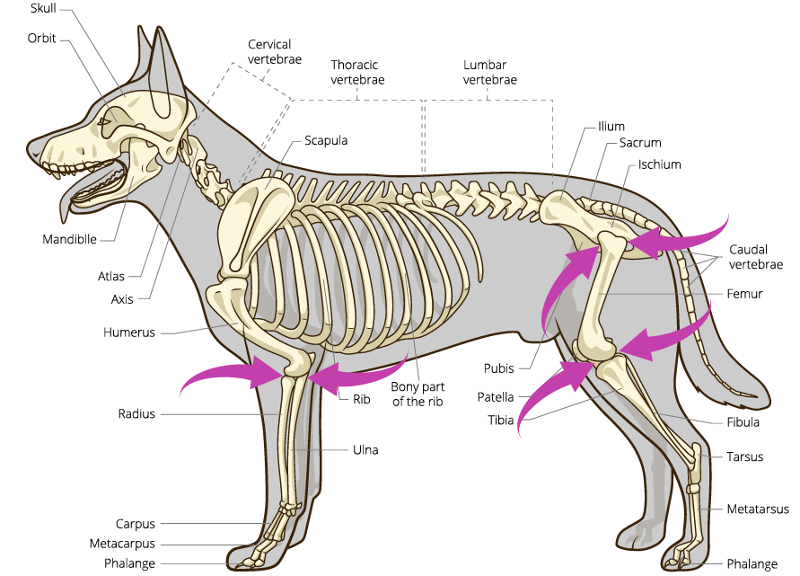 Their age can catch up on them, they can suffer the consequences of years of intense training, obesity and/or hereditary conditions can all contribute to painful joints in dogs. Primeval Gelatinate is designed to strengthen the regions around the joints and help cartilage regenerate. It has the essential ingredients to rebuild tissue structures around the joints. With its patented Fortigel containing a special collagen hydrolyzate with the highest quality of collagen type II, the optimal care for the joints has been instigated.
Only the best for your dog, only Primeval Gelatinate.
Benefits
✔ Strengthen joints
✔ Regenerate cartilage
✔ Strengthens bones and tendons
Ingredients
PrimeVal Gelatinate is composed of essential building materials for the production of various tissue structures of the musculoskeletal system. It contains the unique FORTIGEL® collagen hydrolyzate in combination with collagen type II of the highest possible pharmaceutical quality. PrimeVal Gelatinate helps your dog to move smoothly into old age.
Daily Dose Primeval Gelatinate
Dog body weight: Dosage per day:
between 5-15 kg 1/2 scoop
between 15-30 kg 1 measuring spoon
between 30-40 kg 2 measuring scoops
from 40 kg 3 scoops

You can easily mix it into the food (fresh, dinner or chunks). For dry chunks, mix with water or oil.
0
stars based on
0
reviews