Primeval Horse Super Multi Complete 1260gr
| | |
| --- | --- |
| Article number: | 148 |
| Delivery time: | 1-2 days |
Description
Primeval Super Multi Complete is a multifunctional supplement for horses of all ages.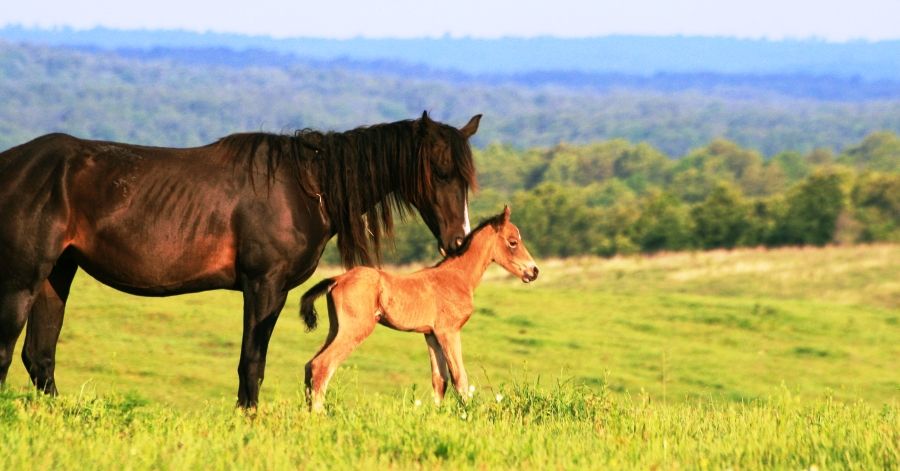 It has 29 different active ingredients that have been scientifically proven to be beneficial to your horse's health in the correct dosage. Furthermore the vitamins and minerals in the mixture are chelated, meaning they are easier to digest, putting less strain on the digestive tract.
Primeval Super Multi Complete is created on a basis of alfalfa powder which is highly digestible and closer to their natural feed. Alfalfa is rich in essential nutrients and a horse's favourite!

Primeval Super Multi Complete can also be used for horses recovering from surgery. It's use however is a lot more diverse than that. Young foal can be supported in their quick growth, performance horses can go the extra mile thanks to the balanced diet, etc... A complete and balanced nutrition is vital for any horse at any age. Primeval Super Multi Complete will add anything that was missing from its daily meal in a palatable and organic mixture to ensure a healthy and strong horse.
Benefits
✔ 29 active ingredients
✔ Chelated vitamins and minerals
✔ Recovery food
✔ Training food/Preparation for competition
✔ Natural and organic ingredients were used
Ingredients
Analytical Components
Calcium, Cobalt, Phosphorus, Iron, Iodine, Potassium, Copper, Magnesium, Manganese, Selenium, Zinc, Vitamin A, Vitamin B1, Vitamin B2, Vitamin B3, Vitamin B5, Vitamin B6, Vitamin B12, Biotin, Choline, Folic acid, Vitamin C, Vitamin D, Vitamin E, Vitamin K, L-Lysine, L-Methionine, D-Ribose, Alfalfa herb, Chicory fibers, Barley grass
Daily Dose Primeval Super Multi Complete
For the daily supplement to the diet: add one scoop per day to the diet.
For recovery from illness: add 2 to 3 scoops to the feed.
For foals, half a scoop per day is sufficient..
0
stars based on
0
reviews