Royal Canin Wet Urinary Mc Kat Pouch 12x85gr
| | |
| --- | --- |
| Article number: | 1G-CLA0-ELOE |
| Delivery time: | 1-2 days |
Description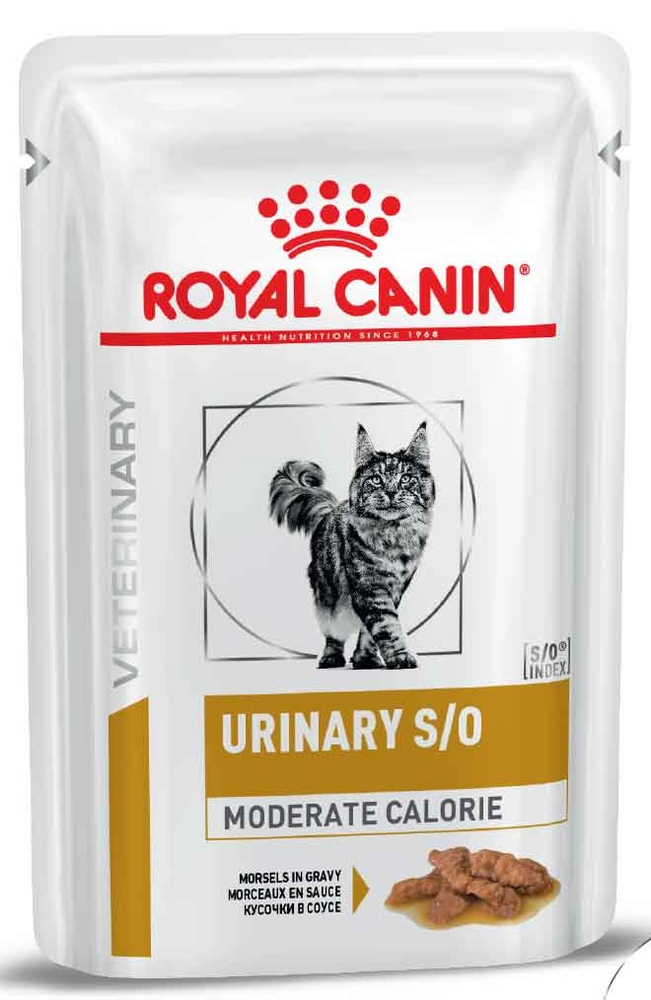 Benefits
✔ Dissolves struvite and calcium-oxalate stones
✔ Acidifying the urine prevents any crystal formation in the urinary tract, effectively shutting down the supply of any developing kidney stones
✔ Handy pouch eases the feeding process and adequately proportions every meal
✔ Protecting the bladder and urinary tract thanks to an organic safety barrier, provided by the nutrients in Urinary MC
✔ Low magnesium content, a key component in the process of forming kidney stones
Royal Canin Wet Urinary MC pouches are capable of ridding your cat of kidney stones and urinary tract or kidney related medical conditions. The ingredients in Royal Canin Wet Urinary MC are carefully picked to ensure that no excess residual minerals will be present in the urine. This means that there is no chance of crystals forming in the kidneys or th urinary tract. Meanwhile, the pouches increase the moisture intake of the cats, flooding any kidney stones residing in their bodies. This also dilutes their urine, making it less concentrated and easier to excrete. Finally, the diet feed guarantees that your cat stays on its ideal weight thanks to a decreased amount of calories in the mixture. Royal Canin thinks about all cats, even the ones with lower activity during the day or simply a slower metabolism. If your cat fits these characteristics and is suffering whilst peeing, Royal Canin Wet Urinary MC will cure its ailments.
Ingredients
COMPOSITION Meat and animal derivatives, fish and fish derivatives, cereals, derivatives of vegetable origin, vegetable protein extracts, minerals, oils and fats, various sugars.
Additives
Nutritional additives: Vitamin D3: 170 IU, E1 (Iron): 2 mg, E2 (Iodine): 0.25 mg, E4 (Copper): 2 mg, E5 (Manganese): 0.5 mg, E6 (Zinc): 5 mg, Sulfur: 0.16%, Urine acidifying substances: calcium sulfate: 0.25%
Analytical Components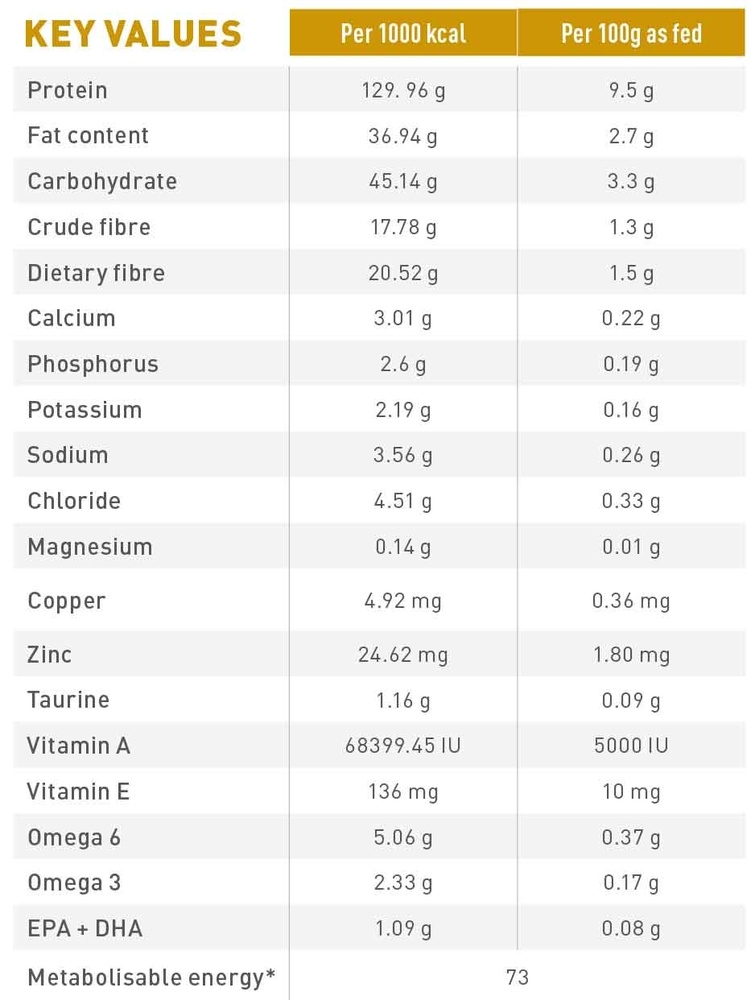 Daily dose of Royal Canin Wet Urinary MC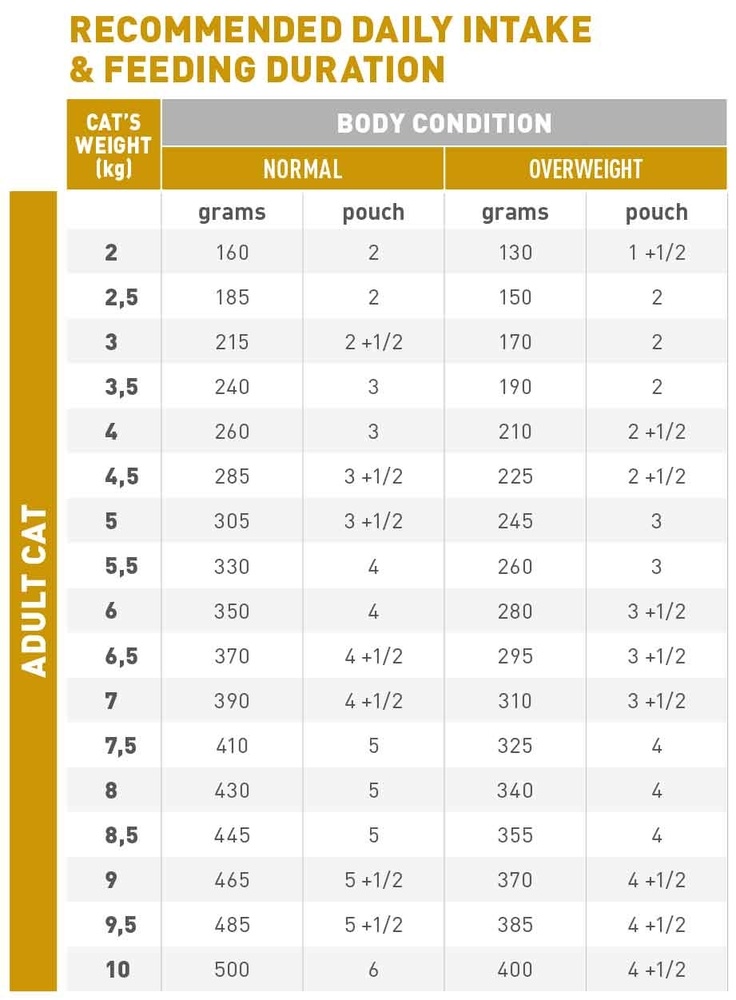 Before you can proceed to purchase this product you should confirm the following : Your pet was examined by a vet who recommended the use of this product on the basis of his/her diagnosis You understand and agree that whilst your pet is fed this product , you seek veterinary adice regarding the usage of this product at least every 6 monts. You understand and agree that you seek immediate veterinary advice if your pet's condition deteriorates in any way whilst you use this product.
0
stars based on
0
reviews