Animalintex Hoof Shaped 12
| | |
| --- | --- |
| Article number: | JVH69 |
| Delivery time: | 1-2 days |
Description
Animalintex Hoof Shaped is a bandage for wounds on horses that can be applied in 3 different ways. It can be used as a dry, warm and cold bandage to take care of any preferred compres for the situation at hand. Animalintex uses the best materials to ensure a cleansed area around the wound promoting a hasty recovery. The boric acid alongside the bassorine cleanse the wound area from any dirt. As a hot pack, it can serve diligently to ease chronic laminitis, fracture crumbling or bruising, while as a cold pack it can alleviate an acute form of laminitis.

As a dry wound bandage it can be applied to cover up infected wounds. But if your horse suffers from tendon and jointproblems, the compress can be used with cold and warm water as well. Cover it with self-adhesive bandage and it stays in place very neatly. Animalintex will alleviate any sort of wound in a variety of ways.
✔ Can be applied in 3 various ways
✔ Assures a safe spot where the wound can heal
✔ Keeps the wound area clean
How to use Animalintex Hoof Shaped
Animalintex Warm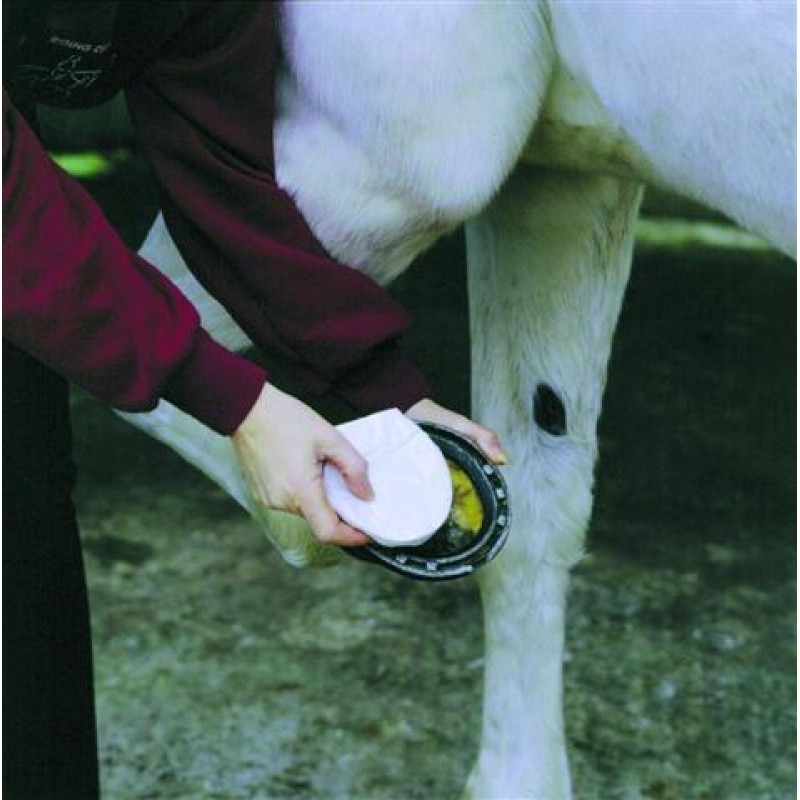 Clean the wound and the area around it
✔ Cut the bandage to a size that covers the entire wound area
✔ Put the Animalintex in a sterile plate or table
✔ Apply the boiled water that has cooled down to 38°C, and wait till the bandage is satiated.
✔ Gently squeeze the Animalintex as it should be administered moistly.
Apply to the wound area and cover with self-adhesive bandage
Animalintex Cold
Put the bandage in a refrigerator after you've completed the first 3 steps above.
Animalintex Dry The bandage can be applied dry to the wound. Cut the bandage to size and place the bandage on the wound. When you use it dry it can be reused later.
0
stars based on
0
reviews